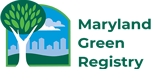 Maryland Personal Injury Lawyers
A Word From Gary Alexander – Founder of the Firm
To all of my many clients and friends over the past 50 years… it is hard to believe the years have flown by since a very young Jim Cleaver became my law clerk in a new firm I was starting. He became my partner in 1982 – and "Alexander & Cleaver" began its journey. Soon thereafter, Todd Pounds joined us, and our young law clerk, Jason Deloach, became a lawyer in the firm. As the years have gone by, Jim, Todd, and Jason were the legal foundation of the firm, and we provided thousands of people with legal work and advice … and they are still at it! They are premier attorneys in the areas of personal injury, municipal law, civil litigation, and administrative law. Our firm has represented thousands of clients in personal injury cases over the years. I am proud to say I trained each of them to be aggressive and thorough in each case.
It is also hard to believe I have a "milestone" birthday coming up in November. Where have the years gone? Anita and I spend most of our time now in Florida and take special pride in each of our five grandkids. I am still a member of the Maryland, Florida, and Associate Member of Virginia Bar Associations. I have been proud to be a lawyer for over 50 years and will probably never give up my Bar memberships. In my years practicing, I feel I served my clients well. I was happy to help residents of Prince George's County and elsewhere recover large verdicts and settlements as their Maryland personal injury lawyer, as well as businesses navigate complex legal and administrative matters. It has truly been a wonderful experience.
Some years ago, I took a step back from the management of Alexander & Cleaver, but always have enjoyed my clients and friends asking for legal advice or just connecting. I have also continued to talk regularly with Jim, Todd, and Jason giving them my opinion on cases or legal issues if they needed a fresh look at something.
So, I hope to hear from clients and friends – you can reach me at my usual galexander@alexander-cleaver.com email address. You can also visit my personal website for some laughs at www.downtimewithme.com.
Even though I am not actively engaged in the practice of law, I am happy to hear from my old clients and friends.
Good health and best wishes to all.
We Ensure Superior Results for Clients
For over 40 years, Alexander & Cleaver, P.A. has been ensuring superior results for clients throughout the great state of Maryland. Our clients include individuals, businesses, government entities, nonprofit organizations and municipalities. These clients trust our hardworking and experienced team to protect their interests and push for only the absolute best outcome, no matter the legal situation.
Our major industry award winning attorneys are ready to assist you with your legal matter(s) throughout Maryland, the District of Columbia and Virginia. 
We Are Successful Maryland Personal Injury Lawyers, and in Prince George's County
Our attorneys are very skilled and experienced handling personal injury matters and car accidents. These cases are extremely complicated, and dealing with insurance companies requires a streamlined, team approach to get the best results. In addition to our qualified personal injury attorneys, we have a fully staffed claims department to get optimal results for our injured clients. Personal injury cases are unique, in that most victims have physical, emotional, and financial issues as a result. Having a firm with an entire department dedicated to your case is inviable. Our firm has experience spanning seven decades to assist you, your family and friends if they need competent representation. Please learn more about our Maryland personal injury lawyers by clicking here to view our Personal Injury Practice Page.
Our Firm Strongly Believes in Good and Efficient Government, and We are Proud to Represent Many Municipalities in Maryland
The history of our firm is steeped in government. Our founder, Gary Alexander, was a member of the General Assembly for over a decade, representing residents in Prince George's County. A natural extension of his service to Maryland is our Local Government Practice. Attorneys Todd Pounds and Jason DeLoach are pleased to represent numerous municipalities in Maryland, They understand the tremendous burden on elected officials to deliver good government to their constituents. We do our part by providing sound legal advice to our clients, which we have done for going on four decades. We have represented one municipality for the last 26 years! There is literally no issue a municipality can face that our attorneys have not handled. Please learn more about our Municipal and Local Government Practice by clicking here.
We Help Individuals and Families with Estate Planning and the Legalities of Losing a Loved One
One thing we all have in common is death. Nobody lives forever. The longer one waits to prepare for the inevitable can negatively impact the family you leave behind. It is imperative that everyone understand the legal complexities of dying. Our attorneys assist our clients have the legal documents in place to ensure there is an orderly distribution of their property upon death. We also have vast experience assisting families in the estate administration process after losing a loved one, which is emotional and complicated. Please learn more about our Wills and Estate Administration Practice by clicking here.
Our Attorneys have Vast Experience in Administrative and Alcoholic Beverage Licensing and Compliance Matters
Alexander & Cleaver has been pleased to represent individuals, professionals, and businesses throughout Maryland in matters before administrative agencies in licensing, disciplinary, and compliance matters. Navigating the numerous laws and regulations in administrative matters can be overwhelming for the unrepresented. Non-compliance can close a business, or cost an individual their livelihood. Our firm understands the seriousness of these matters and become partners with our clients in pursuit of a favorable outcome. Collectively, our attorneys have over 80 years of experience handling these matters, representing countless businesses, individuals, and licensed professionals before various regulatory boards and commissions. Currently, attorney Jason DeLoach currently serves as counsel to the Prince George's County Board of License Commissioners, which  administers and enforces the alcoholic beverage laws of the State of Maryland and the Board's Rules and Regulations. Please learn more about our Administrative Law and Alcoholic Beverage and Licensing Practice by clicking here.
We Strive to Help Businesses Be Successful in Maryland, and have the Track Record to Prove It
Our attorneys have been privileged to represent businesses large and small for decades. This includes representation in business formation, litigation, personnel matters, unemployment tax matters, and dissolutions. Our clients range from publicly traded companies to the small sole proprietor. No matter the size, businesses need and deserve competent legal representation. We are pleased to have assisted business throughout Maryland. Competent legal advice and direction can lead to the overall success in a competitive business environment. Please learn more about our Corporate and Business and Corporate Affairs Practice by clicking here.
Aggressive Courtroom Representation for a Wide Range of Civil Disputes
Civil legal disputes are handled in state and federal courts. Each court has its own set of procedural rules that must be followed to prosecute and defend claims. Alexander & Cleaver has extensive experience helping individuals and businesses at all court levels representing plaintiffs and defendants. We pride ourselves on providing each case the attention needed to make a difference. Please learn more about our Civil Litigation Practice by clicking here.
Land Use and Zoning Matters have been Staples of Our Law Firm for Decades
Navigating the many laws applicable to land use and development is extremely complex. These laws dictate how we can use property we own or lease. Violations of these laws can require a recently built structure to be torn down, or halt a large development project in its tracks. Todd Pounds of our office has decades of experience representing individuals and businesses in these important matters. Before you build, renovate, or buy property, make sure you know what these laws require. Maryland is strewn with half-built structures and abandoned projects due to noncompliance with land use laws and regulations. Please contact us to discuss any of your land use and development needs. Please learn more about our Zoning and Land Use Practice here.
So, do not wait until your legal matter has been stirring up for some time, call us today at (301) 292-3300 or toll-free at (800) 292-5297 for a consultation, or you can contact us online to discuss your legal matter and how we can help you and represent you.
Our Office
Oxon Hill Office
6710 Oxon Hill Rd
#330
Contact Us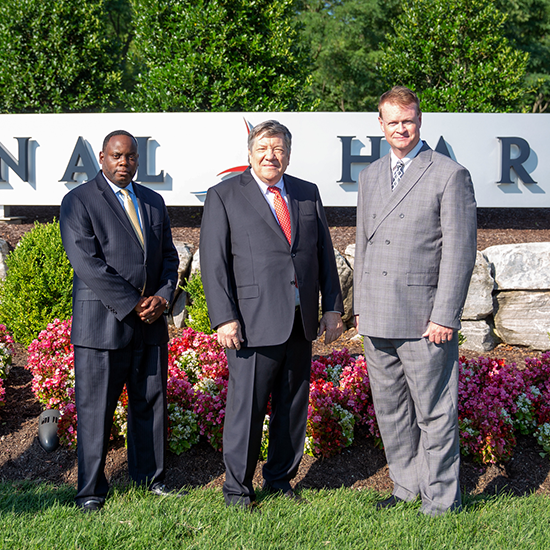 Free Consultation (800) 292-5297